To help you to stay well, especially during these difficult times, Changes is offering Face-to-Face plus On-line PSGs
Connect with others who are 'in the same boat' – share self-help tips, offer each other support, and learn to apply Changes 12 steps to help you to stay well
Safe, friendly and structured meetings, run by qualified staff – that you can join in with whenever you need
Face-to-Face Peer-Support Groups
All of our Face-to-Face meetings require pre-booking by emailing Lorraine or phoning: 07846 187092
*Face-to-face meetings are in addition to our on-line digital peer-support groups, which are running as normal & detailed further down this page.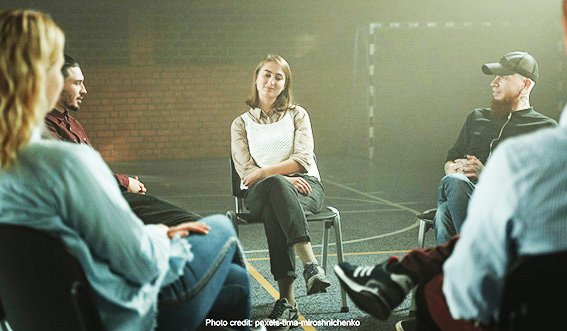 Meeting at Changes Stoke
Changes Health & Wellbeing
Victoria Court, Booth Street, Stoke ST4 4AL
Monday*  1.00pm – 3.00pm
Tuesday 1.00pm – 3.00pm
Tuesday 6.30pm – 8.30pm
Men Only Group
Wednesday 10.00am – 12.00pm
Wednesday 6.30pm – 8.30pm
Thursday 1.00pm – 3.00pm
Friday*  1.00pm – 3.00pm
Stoke-on-Trent Meetings
Blurton Community Centre
Oakwood Road, Blurton ST3 3AR
Wednesday 6.30pm – 8.30pm
Joiners Square Community Centre
Cornes Street, Stoke ST1 3JA
Wednesday 12.30pm – 2.30pm
Ladies Only Group
Kidsgrove Cricket Club
Clough Hall Road, Kidsgrove ST7 1AW
Thursday 1.00pm – 3.00pm
RVS Centre
29 Charles Street, Hanley ST1 3JP
Friday* 6.00pm – 8.00pm
Start date: 22nd October 2021

*Excluding bank holidays
Meetings at External Venues

Newcastle under Lyme Meetings
Clayton Community Centre
Northwood Lane, Clayton ST5 4BT
Monday* 1.00pm – 3.00pm
Trinity Community Centre
London Road, Newcastle ST5 1LQ
Monday* 6.30pm – 8.30pm
Congregational Church
King Street, Newcastle ST5 1EJ
Thursday 6.30pm – 8.30pm

Bradwell Lodge
Bradwell Lane, Newcastle ST5 8PS
Friday* 1.00pm – 3.00pm
Leek Meetings
Foxlowe Arts Centre
Stockwell Street, Leek ST13 6AD
Tuesday 1.00pm-3.00pm

The Haregate Community Centre
46 Queens Dr, Leek ST13 6DJ
Wheelchair Friendly
Thursday 6.30pm-8.30pm
The Ashcombe Centre
Wall Lane Terrace,
Cheddleton, Leek ST13 7ED
Friday* 1.00pm – 3.00pm
*Excluding bank holidays
On-line Peer-Support Groups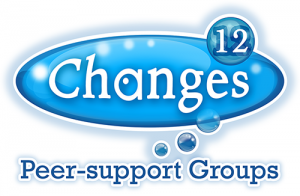 How to access online Peer Support Groups PSGs:

You can join either afternoon or evening PSGs (weekdays) or, if you like, a Saturday afternoon PSG, (NB we are adding new meetings as demand increases).

Zoom: in order to join Changes online PSGs you need to download Zoom software and register a Zoom account, (the software can be downloaded free of charge onto your smartphone, tablet or computer and registering is ease – see 'Zoom' section at the bottom of the page) 

As you can see from below, there is a separate link for each meeting, i.e. morning, afternoon and evening – which you can click on or copy and paste into your browser.

*PSG Online Peer Support Group meetings last up to 2 hours. Please note: meetings are locked 15 minutes after start time, so please access next available meeting if you have not joined by then.
Online Peer Support Groups
7.00pm Mondays
Ladies Only
PSG Meeting
Meeting ID: 82869927803
6.30pm Mondays
Men Only
PSG Meeting
Meeting ID: 82854165419
UK – Dial into Zoom
020A3 481 5237
0203 481 5240
Call into our meetings
If you don't have access to or your internet connection is poor – you can also use the following numbers* to dial into a Zoom meeting.
*Calls to these numbers are charged at your standard local rate
Make the call and enter the relevant meeting ID when prompted, i.e. please see the PSG meeting details above.
*If a number is engaged or you are not able to hear anything and the meeting has started, please try a different number)
Face 2 Face Social Events
5pm – 9pm Fridays




Music Group
Venue: Changes, Stoke
10am – 12pm Mondays




Mindful Colour
free tea / coffee & toast

Venue: Changes, Stoke
NB new service users – please ask the PSG Coordinator to forward you a copy of Changes 12 Step booklet and Wellness Action Plan (WAP)
The same guidelines apply for our online Peer Support Groups as our face-to-face groups, (please refer to Changes 12 step booklet) – however, to make sure that our Zoom PSGs remain safe and friendly places to meet up and get help – we have added a few more…
Digital PSG Ground-rules
Be punctual

Be kind

Be attentive (avoid unnecessary noise, movement or distraction)

No cross-talking (use Zoom's 'raise hand' button)

Respect confidentiality




(no recording)

Try to sit somewhere private and quiet 

(if not possible, please use head/earphones)

Be properly dressed 

(e.g. no PJs)

No smoking or vaping

No eating
Please respect everybody in the meeting and let the Group Coordinator run the meeting. 
If not, you will be removed from the meeting and may not be able to re-join.
If you require any further information regarding Changes Adult PSGs or need assistance in signing into the groups – please call 07846187092 or email PSG.here4u@changes.org.uk– and a member of Changes staff will be in touch.
Monitoring Forms: How you can help us…
When you join one of our PSGs – it really helps us if you can provide us with some basic info about yourself and how our group meetings have helped you.
You can do this by completing an on-line 'Enrolment Form' and some basic monitoring forms* – which can be accessed by clicking here.
*To see what difference our service has made, we'll ask you to complete these at the beginning, during and end of your time with us
This helps us to make sure that we're offering you the right kind of service and to make the Commissioners* aware of the impact of Changes services. 
*NHS and Local Authority bodies who fund our services
Please click here to download a copy of Changes Data Protection Policy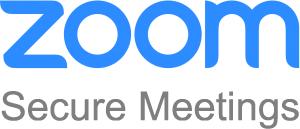 On-line training programmes and 1-2-1 sessions, utilise 'Zoom' software, which can be downloaded free of charge onto your smartphone, tablet or computer.
> Download Zoom <    > Video: How to Register with Zoom <
> Register with Zoom to access our groups/sessions <
Zoom provides a safe and secure system – Zoom Security
Please click here to find out what you can do to keep the meetings/sessions private and confidential.